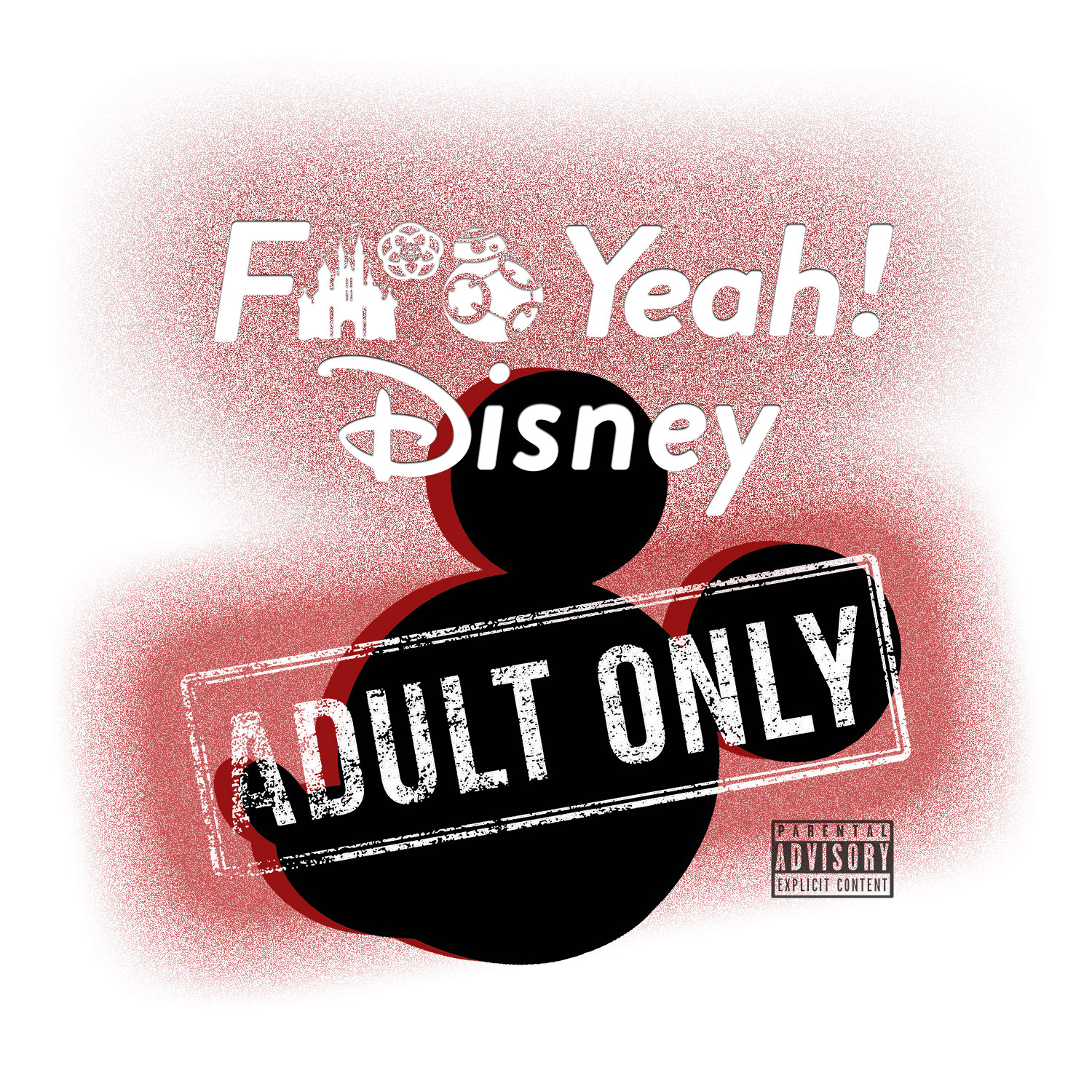 Ep.13:The History of the Holidays in The Magic Kingdom and EPCOT. Happy Holidays Everyone..... This episode is the first in a series of Disney History episodes that we are excited to share. We wanted to give a different take on areas of Disney history that have been covered by others as we really wanted an excuse to dive deep into the lore that is Disney. 
 
  Since the opening of Magic Kingdom in 1971, Christmas has been an annual celebration. Disney shares the spirit of Christmas with a massive tree covered in oversized ornaments and thousands of sparkling lights, store fronts adorned with garland, enormous wreaths, and window displays showing the magic being sold inside each shop.
On December 12th, 1971 the Orlando Sentinel newspaper announced: "Walt Disney World's first Christmas will be a spirited two-week holiday full of gaiety, tradition, colorful Disney character parades, and commemorative religious pageantry of the season. Yuletide decorations will bring added sparkle to the already fun-filled Magic kingdom — 'decked out' literally for Christmas with a giant tree and hundreds of wreaths of hemlock and holly.
"Special daily Holiday Parades (beginning December 20) and two mammoth candlelight processionals are part of the spectacular events scheduled for the holidays.  "Florally adorned by poinsettias, snapdragons, petunias and 50,000 pansies, the theme park will feature lights and decorations in each of the Main Street shop windows. And in Town Square, a snowy, 50-foot Christmas tree, especially selected and cut from a forest in Paradise, Michigan, will serve as a colorful centerpiece for the festive theme park celebration. More than 1,200 lights and a thousand giant ornaments adorn the tree."
 This excited future guests who planned on visiting during the inaugural holiday season at The Magic Kingdom. With admission to the park running $4.75 which included 7-ride tickets and transportation,  guests filled the 1500-rooms between the Contemporary and Polynesian resorts to capacity for the two weeks leading up to Christmas. With an exception to Christmas day the park was opened from 9am till midnight and a holiday parade featuring  "marching toy soldiers, dancing reindeer, marching bands, girls playing glockenspiels and 50 famous Disney characters came to life."
 Disney legend Charlie Ridgway who at the time was Disney's press agent and oversaw the public relations department of the company stated that the first year the Magic Kingdom was opened "Our 1,500 rooms in the Contemporary and the Polynesian were booked up for a year. Attendance (at Magic Kingdom) increased steadily. It rose to 600,000 in (the month of) December. Hours were extended to midnight for the Christmas holidays. For three successive days at Christmastime, the gate total approached 70,000."
For the inaugural holiday season Disney began their  first holiday parade on December 20th. It ran every day until January 2nd and was complete with marching toy soldiers, dancing reindeer, school marching bands, and 50 of Disney's famous characters and of course jolly old Saint Nick. This parade was similar to the parade that ran simultaneously in Disneyland during the holiday season.  Another special event that started during the first year of Magic Kingdoms Holiday Celebration was the Candlelight Processional.
  Starting at Disneyland in 1958, The Candlelight Processional became an honored tradition. Singers from The University of Southern California along with local choirs were joined by school bands and performed in Town Square with a celebrity narrator who performed a dramatic reading of the Christmas story.  Dennis Morgan, an American actor and singer, held this position from 1961 to 1964, and Dick Van Dyke took on the honor in 1965 to promote Mary Poppins. Like in Disneyland, the show was performed in front of the Walt Disney World Railroad Main Street USA Station in Town Square. The show took place on two nights, December 18th and 19th, at 6pm with 1200 carolers and Rock Hudson, another American actor, performing the narration both nights. Frederick Fennell conducted the orchestra and boys' choirs made up the Christmas tree.
   The Candlelight Processional was moved to Epcot in 1994 after guests expressed that they wanted more shows. The America Gardens Theater in The American Adventure Pavilion, was capable of holding larger audiences of around 1000 guests becoming the dedicated location for such a performance. There were 30 performances that year spanning 15 nights, and the show was expanded even more in 1994 with 60 performances across 30 nights. This year, 2019, 108 performances are scheduled across 36 nights. Performances run nightly from November 29 through December 30, 2019.
  Dating back to Dec 16th, 1983 Disney hosted its first special ticketed Holiday event Mickeys Very Merry Christmas Party. This started a yearly tradition for Disney inviting guests who purchased a special event ticket to join the merry fun throughout the park. With special stops along Mainstreet and throughout the various lands of the park,  hot chocolate and a variety of cookies are handed out included with admission. Along with the variety of "free" goodies Disney also releases exclusive merchandise and snacks that can only be purchased for guests who attend the party.  The festivities begin at 7pm each night of the event and the "Snoap" begins to fall. 
 Being in Florida, a state that has seen snow fall less then a handful of times in the last 100 years, Disney has created a magical addition of "snoap" which gives guests visiting the party that feeling of a white Christmas. Throughout the years Disney has perfected the art of "Snoap Fall" including this years party with what seems to be the first ever "snoap blizzard" ,  There's a bit of science behind the magic of snoap and according to Steve Zigmont of Zigmont Magic FX, the company that creates artificial snow for Disney World in Florida,  these aren't your typical suds. "To call it a bubble is like calling David Copperfield's work tricks... or just calling Broadway community theater," he said. Zigmont said "the bubbles in fake snow are a complex feat of engineering that result in long lasting, residue-free flakes. It starts with a liquid that is mostly water and something called a surfactant. Surfactants are naturally occurring compounds that give substances like water a lower surface tension, which means less tension is needed for the substance to form a surface."
 Along with the magical snoap Cinderella's castle comes alive as Elsa, Anna and Olaf pay Magic Kingdom a visit.  Olaf, along with the help from the guests watching, encourage Elsa to change the castle into a magical Ice Castle.  This effect is created by the use of 3D projection mapping technology along with thousands of white lights and a changing hue of teal and purple projected lights.  The special lighting  happens daily at 6:15and then again around 8:15 on party nights. Since the inception of the Holiday Dream Lights, this version of Cinderella's Castle is a favorite amongst guests. Starting November 8th of this year an all new firework display made its debut with"Minnie's Wonderful Christmastime Fireworks." . In addition to the fireworks is Mickey's Once Upon A Christmastime Parade.  This parade that has seen its updates and name changes over the year.  it Debuted in 1994 as Mickeys Very Merry Christmas Parade and entertained crowds up until 2007 when its name was changed to its current one.
 During the first week of December Disney  films a special parade at The Magic Kingdom specifically for television which airs on ABC Christmas Day. The very first year this parade aired is was hosted by Joan Lunden and Michael Douglas and has  aired annually since 1983 with the only exception being in 2000 when Disney aired a Christmas Eve "Tracking Santa" special instead. In 1999, a nighttime version of the parade was shown on Christmas Day for the first time.
 Over the years, the television program has gone through a number of name changes. During the 1980s and 90s, the program was known as The Walt Disney World Very Merry Christmas Parade. The program's name was then changed to Walt Disney World Christmas Day Parade. From 2009 through 2013, the program was referred to as the Disney Parks Christmas Day Parade. For a few years after that, the program's name would change on a yearly basis, being known as Disney Parks Frozen Christmas Celebration in 2014, Disney Parks Unforgettable Christmas Celebration in 2015, Disney Parks Magical Christmas Celebration in 2016 and 2017, and finally Disney Parks Magical Christmas Day Parade in 2018. The tradition continues with the newest rendition airing on Christmas day 2019.
 As Walt Disney World's annual attendance expanded so did their footprint. In 1982 The Experimental Prototype Community of Tomorrow or EPCOT opened its gates and offered visitors an all new theme park that  became a must do when visiting Walt Disney World.  Riding the coat tails of Magic Kingdom,  Disney knew they needed to spice things up at Epcot to give guests a reason to stay into the evening.
    I'm Dreaming of a "Green" Christmas . . . The 1,500 Christmas trees at Walt Disney World Resort won't be the only "green" holiday delights each season as each Walt Disney World resort hotel glows with new "conservation" lighting — more than 700,000 LED lights in all. String the bulbs end to end and the strand would stretch for 96 miles or light the path from Jacksonville to Orlando, all while using 1/10th of the power of traditional incandescent bulbs.
Beginning November 2007, for the first time, the "Castle Dream Lights", with over 200,000 LED Christmas light